Blue Lagoon Snorkeling with Waterfall & Bangli Traditional Tour

Elephant Bathe & Breakfast + Ubud & Mount Batur Sightseeing
West + East Nusa Penida Day Trip with Fast Boat Transfers

Relax and unwind on the secluded Atuh Beach
---
Atuh Beach is a quiet bay with pristine waters, rugged cliffs and white sand providing the unrivaled relax-and-chill atmosphere of all Bali. The view from the top is remarkable but the real deal happens when you take a short trek down through a stairway to the secluded 150-meter bay where you can lie down on sunbeds and swim near the shore.
We personally guarantee that the shade of blue color you see in this picture is what you can expect while you're there.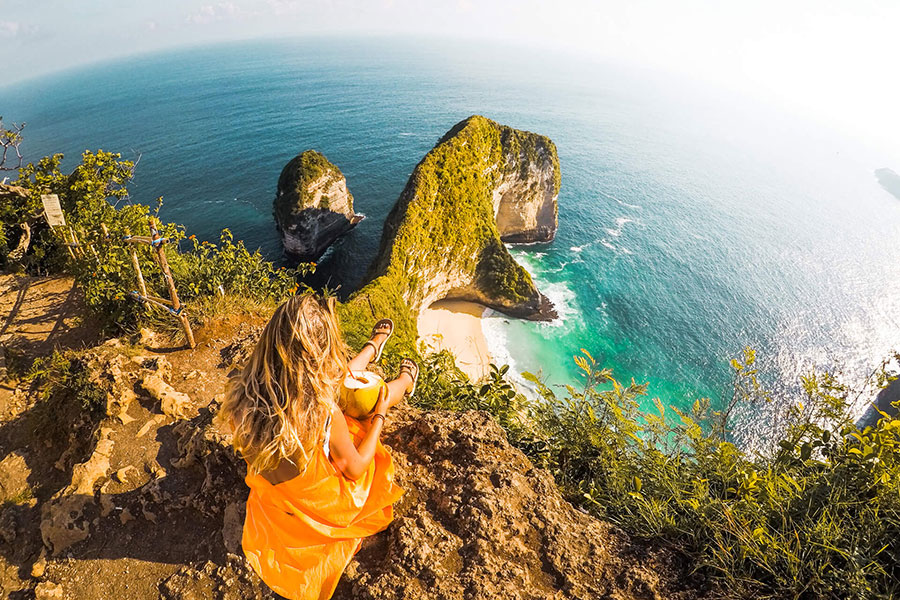 Marvel the "T-Rex" and take pictures from above Kelingking Beach & Viewpoint
---
"Kelingking" virtually means that "Pinkie" in English as if you're destined to create a little finger promise to go to this piece of paradise. Often times it's referred as T-Rex beach that surprisingly bears uncanny resemblance to the famous Navagio Beach in Greece. For these reasons, many travelers vouch for Kelingking as the best spot in west Nusa Penida.
Witness large pounding waves at Angel's Billabong
---
The water in this natural infinity pool is directly supplied by ocean waves crashing over its edge. If condition permits, you may take a dip while being monitored by our guide. We encourage you to take pictures from the rocks above and if you are lucky, you can spot a few dolphins schooling around as well.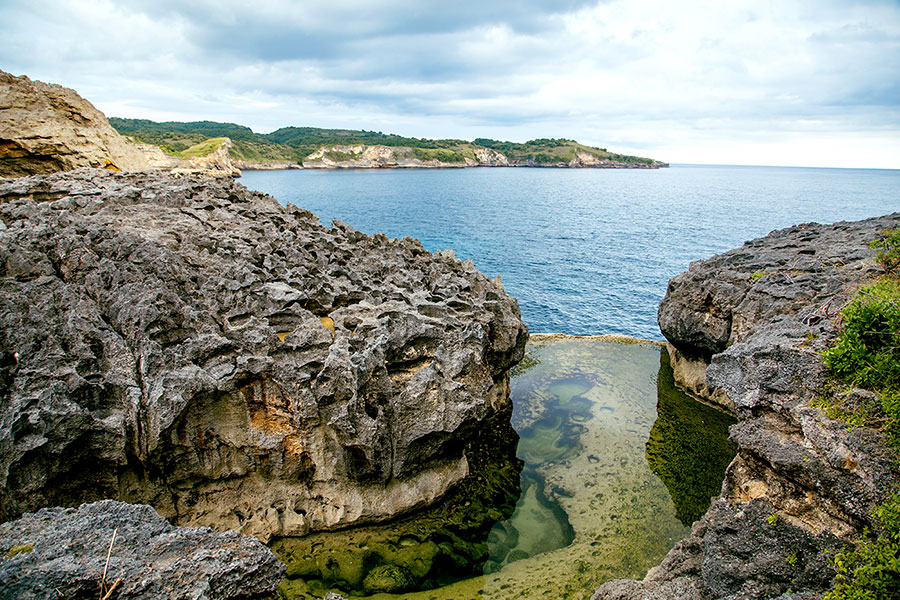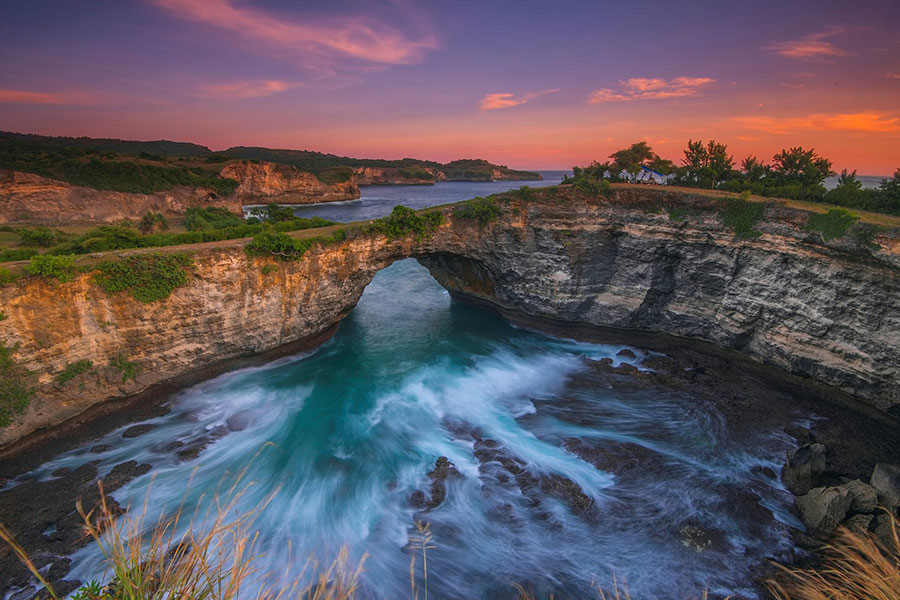 Take a break and gaze upon endless current of Indian Ocean at Broken Beach
---
Known locally as Pasih Uug, the beach is called "Broken" for its arch-like cliff formation that allows the water to flow in and out of the ocean. Take a time to walk on the cliff or just relax at the edge and see the "trapped" beach in 360-degree view.
Tour Itinerary
6.30 - 7:00 AM - Pickup from hotel
8.00 AM - Arrive at Sanur Harbour Point
8:30 AM - Depart Sanur to Nusa Penida
9:15 AM - Arrive at Nusa Penida Harbour
10.15 PM - Visit Atuh Beach
12:30 PM - Visit Kelingking Beach & Lunch
2.30 PM - Visit Broken Beach & Angel's Billabong
4.30 PM - Arrive at Nusa Penida Harbour
5:15 PM - Arrive at Sanur and go back to hotel
Tour Inclusions
Private air-conditioned hotel transfers
Fast boat transfers
Experienced driver as guide & photographer
Entrance tickets to all attractions
Parking fees to all attractions
Landing tax for foreign tourists
Lunch
Bottled water
Express toll roads (whenever apply)
Tour Exclusions
What to Bring
Bathers & spare clothes
Sunscreen & sunglasses
Hats
Pickup & Dropoff Areas
Available for accommodation in Kuta, Legian, Seminyak, Canggu, Jimbaran, Uluwatu, Nusa Dua, Denpasar, Sanur and Ubud.
Please contact us if you are staying in remote area.